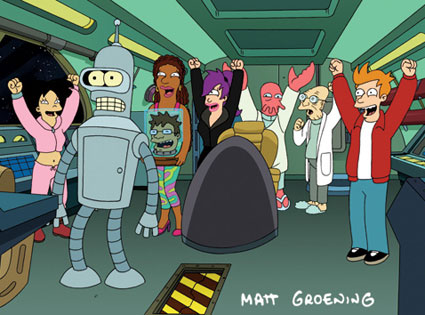 As we reported last month, 20 Century Fox and the original voice cast of the returning show FUTURAMA were having disputes about having the cast return to the show.  The cast was ready to walk out do to severe budget cuts and Fox was ready to let them.  Fox put up the casting call all over Hollywood and at even at Comic-Con.
However, Animation Magazine reports that Fox and the original cast have reached a deal and the cast will return to play their familiar roles.
"We are thrilled to have our incredible cast back," said Matt Groening and David X. Cohen in a statement to the trade publication. "The call has already gone out to the animators to put the mouths back on the characters."
So go ahead and have your geek-out, FUTURAMA will return in all of it's original splendor on Comedy Central.